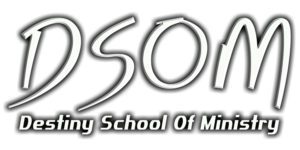 INTRODUCTION
There was something about the birth and early days of the church that was filled with excitement. Many of the early believers did not have formal training or even our current Bible to guide them. What they did have was an amazing faith and relationship with God. They were born of the Spirit and lived a surrendered, submitted, and Holy Spirit filled life. The results:
"The gospel is bearing fruit and growing throughout the whole world . . . This is the gospel that you heard and that has been proclaimed to every creature under heaven" (Colossians 1:6, 23)
It is our desire to see these New Testament results in the church of God today. We want to train and equip a generation who will lead the way in Kingdom living and Kingdom advancement. The early church believed in the "priesthood of believers". We are a Kingdom of priests that are called to minister to God and our fellow mankind.
CURRICULUM
We use the Bethel School of Supernatural Ministry (BSSM) Equip Online Curriculum. The information focuses on:
establishing God's royal identity in the mind of each student; to walk in honor, love, power and authority

assimilating the core values of the Kingdom, with solid biblical understanding, into the heart of the believer

learning the ministry style of Jesus: to enjoy the presence of God, say what He is saying and do what He is doing

being equipped and trained to fulfill Jesus' commission to preach the Gospel, with signs following
OTHER INFO:
Cost: We only charge for the price of materials and the online curriculum fee.

Time: Thursdays 6:00pm-9pm. There are 2 semesters that basically follows our FUEL Stop
Director: Kim Selin